Tomorrow we're spending all day at a bluegrass festival...
Lake Cumberland Bluegrass Festival.
I get to hear
Steve Day
on the fiddle, playing with
David Parmley and Continental Divide
, and the
Lindseys
will be playing as well. I'm not personally a huge fan of DP & CD, but Day's fiddle is great. It's going to be fun...hope the weather stays nice! We've got picnic stuff all ready, and are looking forward to it.
Well, I am. I think Dad is, too, and maybe Titus. I know Mom, Dave, and Philip aren't too crazy about going... :( They're not big into bluegrass like I am. Titus is going crazy learning hard intro stuff on the banjo (Ron Stewart playing with Dan Tyminski) by ear, so he's all into my CDs right now. He'll enjoy it, I think.
Here's my post from this time last year.
Last weekend, my family and I went to Lake Cumberland Bluegrass Festival. The highlight of the event was the evening show by J.D. Crowe. He had played earlier in the day, and I was somewhat dissapointed because he didn't have a fiddle player with him. But, when he got up to play his evening show, there was a fiddler with the band, and turns out, it was Ronnie Stewart! So I was pretty excited! I also just wanted to share a few pictures of my ever-enthusiastic family, trying to put on the show of having a grand time at a bluegrass festival.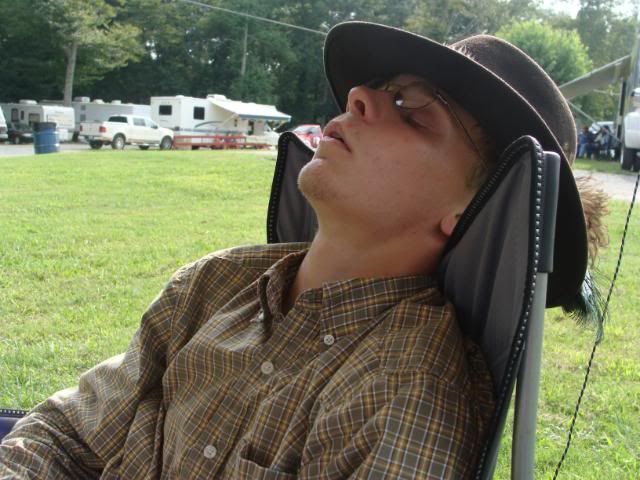 And Mom and Philip were trying to amuse themselves by…walking!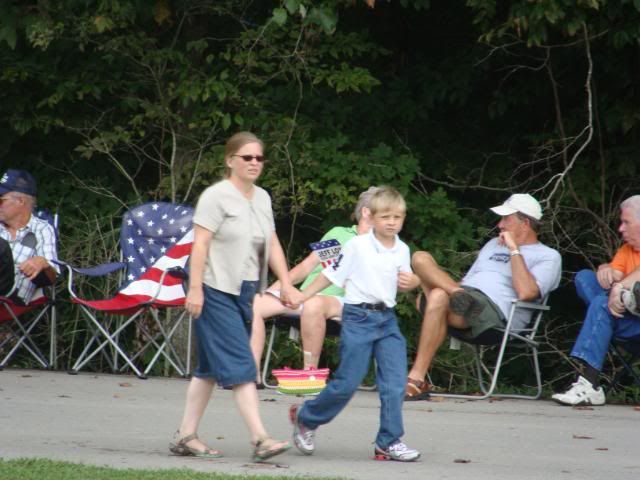 We had these wraps for lunch, and I'll blog on those another time…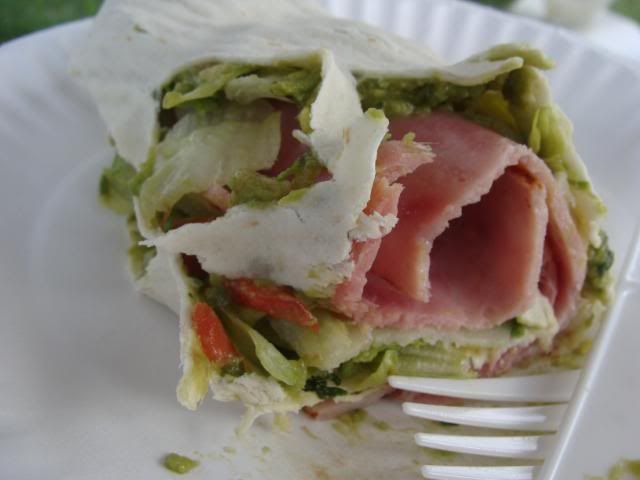 ~Kayla
Sooo...maybe everyone will be more enthusiastic tomorrow? Maybe I should remind everyone to bring pillows this year...
=))
See y'all!