Here are a few pictures I got, or got someone else to get, yesterday.
This is the chopped fat, before I got smart and got the grinder out. There's a lot of meat in here...
Grinding..and making a funny face. For some reason, when Dave takes pictures for me, he doesn't try again if I'm making a silly face.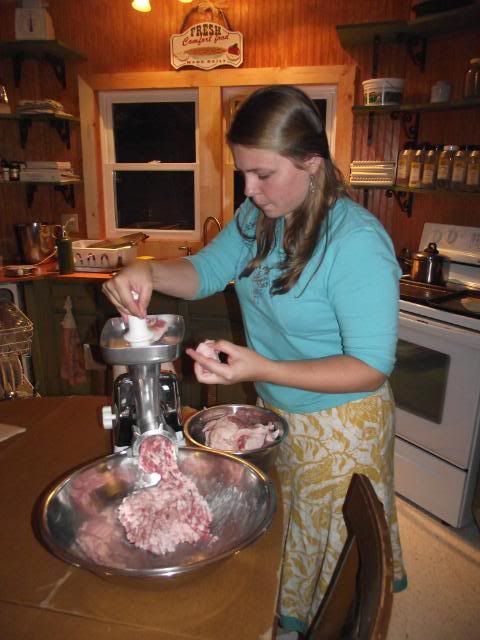 It took muscle to feed it into the grinder!
Ground fat...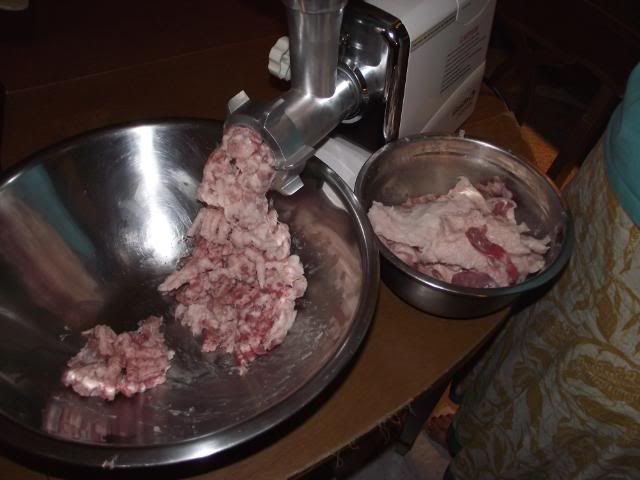 The mandatory cut...actually, the bandaid covering the mandatory cut. Yes, my bandaid is too tight.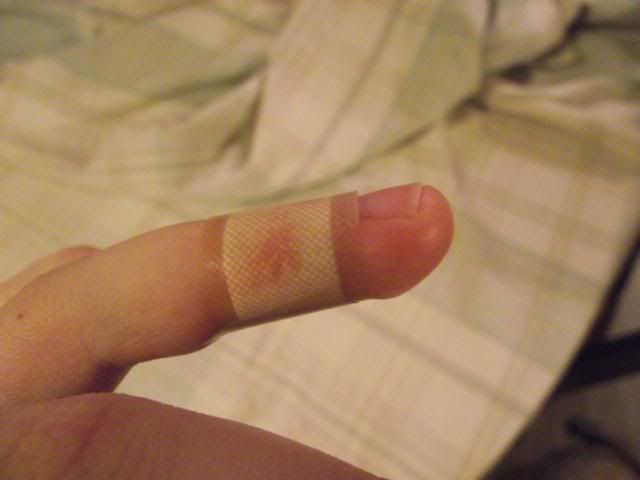 That's all the pictures I have so far. I've already gotten about 2 gallons of lard poured up, and I don't think I'm halfway through yet. Since there is so much meat in the fat, what is left after I melt the ground fat is almost like sausage, instead of little crispy yummy things (yes, I sorta eat them sometimes) like when I chop the fat. (better than chewing the fat!) I told Mama we should eat it like sausage but she has a psycological problem with that or some other such nonsense. I might just sneak it in something I make...I'm not going to waste it!
Time to go pour more lard off! This is so exciting!