Yesterday, I decided to make a cake for Mom and Dad when they got home. Actually, I planned on making it
before they got home
, for their arrival. So, yesterday morning, Rylie and I went to the store and got some ingredients I didn't have on hand, and then we got busy. I wasn't too terribly happy with the outcome, but I guess it was ok. I didn't want to bother with using colors, so the dark icing is chocolate mocha, and the lighter is just mocha, meaning it just has coffee in it.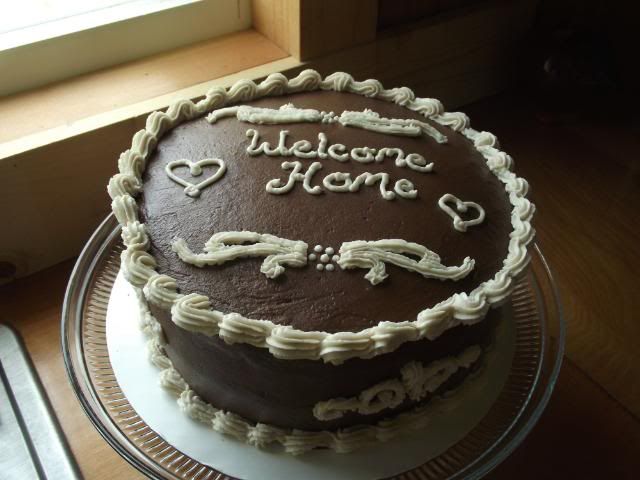 In my defense, it has been well over a year...closer to two, actually, since I worked on a cake. The last cake Mom and I made (we usually work together) was a wedding cake for a couple in our church, who got married January 1st, 2010.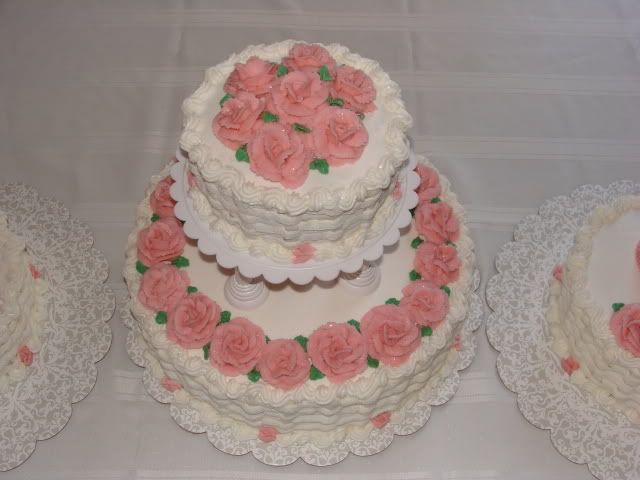 In 2005, Mom and I signed up for Wilton cake decorating classes at Michael's. She and I took all three courses, and had a blast! I can't for the life of me find the pictures of all the cakes we've made, but maybe I will some day. I think my favorite one was one I made for my fiddle teacher, at the time. It was oval, with chocolate mocha icing (I'm a little obsessed with chocolate mocha, I guess!) and I put basketweave on the sides. I traced a fiddle on top, and iced every little detail. My buttercream fiddle had fine tuners and strings. :)
I never really mastered roses, though. You know, they're supposed to be "Wilton roses" but my evil brother calls mine "Wilting roses." He's bad.
Then there was the 2nd Amendment cake I made my grandpa for his birthday...btw, my freehand icing isn't the greatest, but I guess you can see that!
Someday when I find the pictures of our cakes, I will scan them in (pre-digital days) and post some of them. Not the first one, but maybe the last couple. :D