Last night I made a beef tenderloin, or at least, that's what we had it labeled as. It didn't turn out very tender, and it's always tender, so I think it may have been a different cut of meat. I always use this same spice rub on it, so I thought I'd pull this post from the archives and repost it. The recipe comes from The Grassfed Goumet cookbook...a book definitely worth buying!

Oringally written and posted March 10, 2011.

When we went to Florida to visit our family at Christmas this past year, I offered to cook for our extended family. I ended up cooking for about 20 people. My main dish was Beef Tenderloin, with this spice rub on it. The way everyone down there was talking, I should've made something else. As it is, now they're going to want me to make this meal every year!!! It's pretty good…

This makes a good bit of the rub, but I really rub it in thick, when I cook with it. I like a lot of the spice on my meat! When we went to FL, I mixed a recipe up beforehand and packed it. It was a lot easier that way, than trying to buy everything and make it there. This is a double recipe, because I like to have it on hand. So you can easily half what I have here…

Cumin-Cinnamon Rub

3 Tablespoons Chili Powder


Printable spice recipe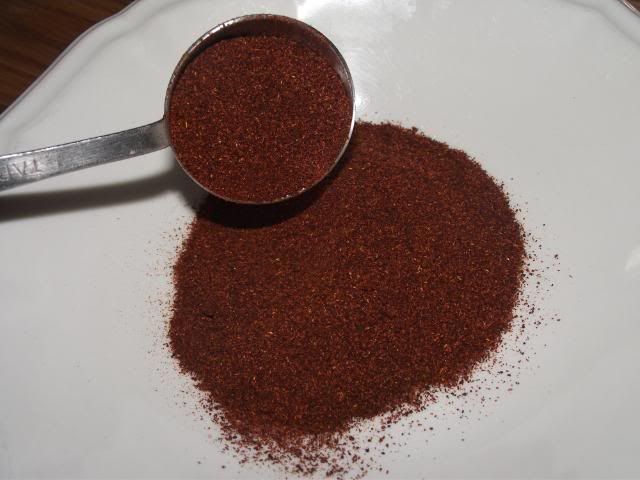 3 Tablespoons Ground Cumin
2 Tablespoons Ground Coriander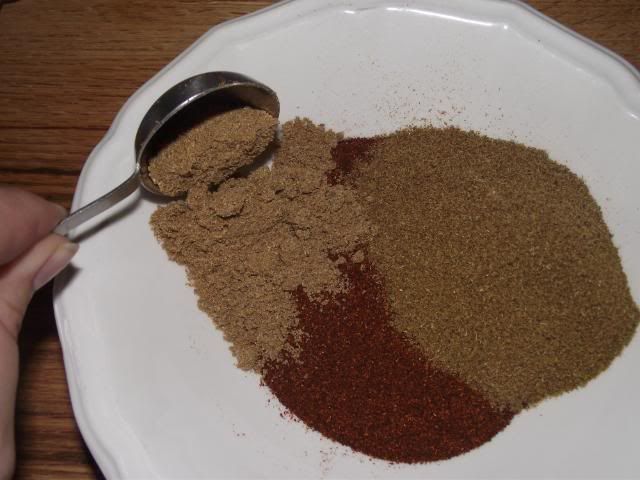 3 Tablespoons Coarse Salt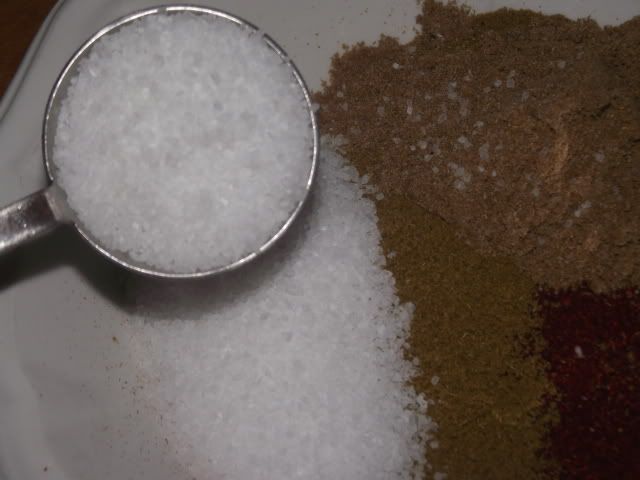 2 teaspoons Sugar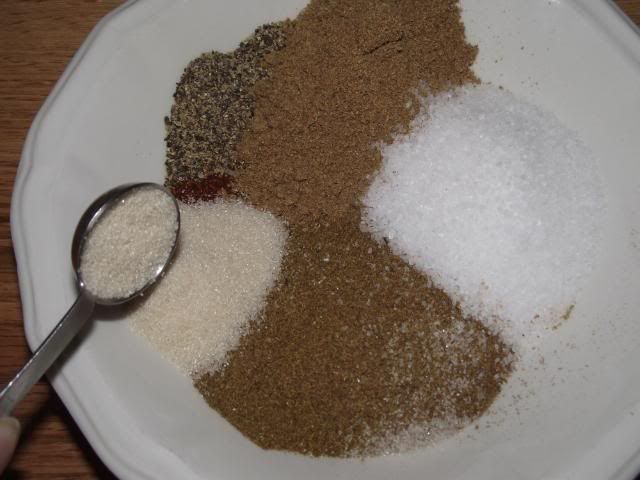 2 teaspoons Freshly Ground Black Pepper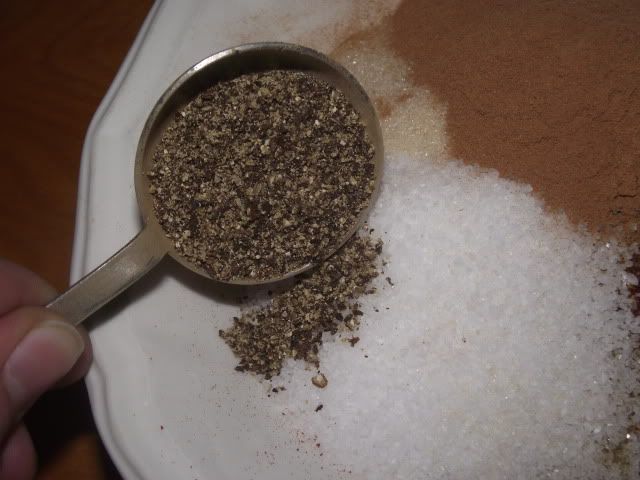 1 Tablespoon Ground Cinnamon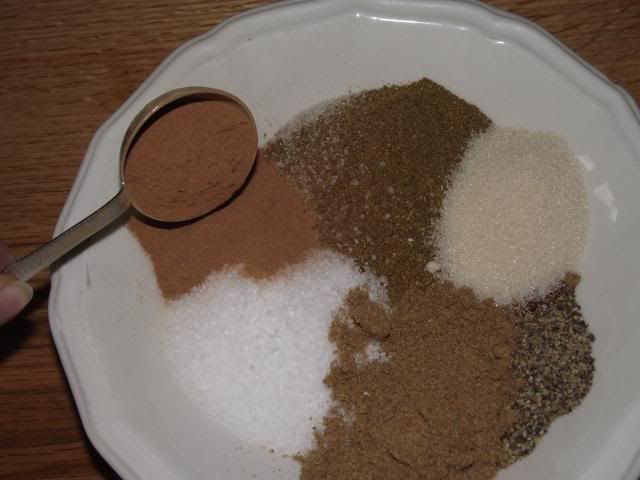 1 teaspoon Cayenne Pepper (you can adjust this to who you're serving!)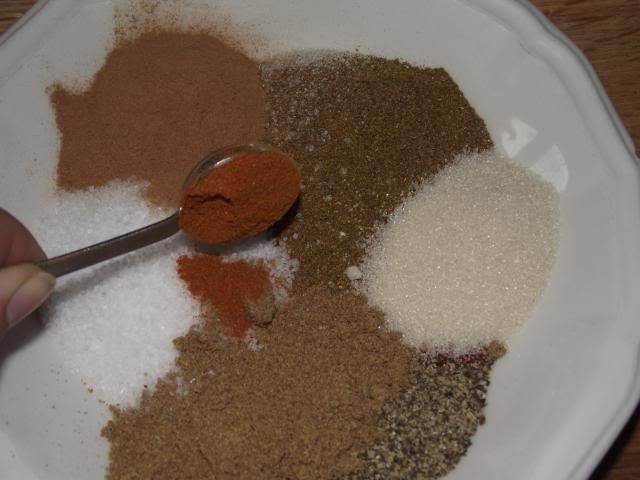 And that's it! I put mine in a pint jar, so I could shake it up and easily sprinkle it on my meat. Before I shook it up, though, it looked really neat in the jar!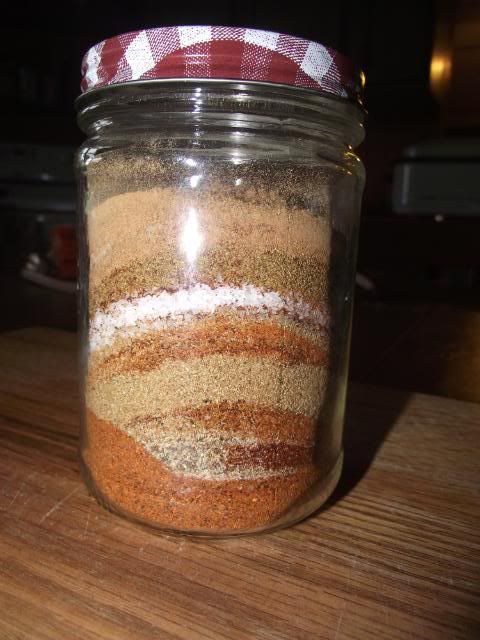 For the beef tenderloin, you cover the meat with the rub, then loosely with plastic wrap. You then leave it at room temperature for 2 hours. Preheat the oven to 450* and bake for 20 minutes. Then start monitoring the inside temperature of the meat. For rare, take it out of the oven after it reaches 120*, medium rare at 125*, and medium at 130*. Tent with foil and let rest for 10 minutes, during which time the temperature will rise another 5*. Slice and devour.