Yesterday and today I got a lot of leatherwork done. I'm cutting four sides of leather into straps of different length. I've finished with three of them, and will hopefully be able to get the last one done this afternoon or evening. This morning, before I started working on the straps, I played around with something I had started last night. I went down after supper and cut straps, and then played around with my sewing machine a little. I'm not too far from getting it to work right, I don't think.
First off, I grabbed my toolbox from the shelf beneath my table.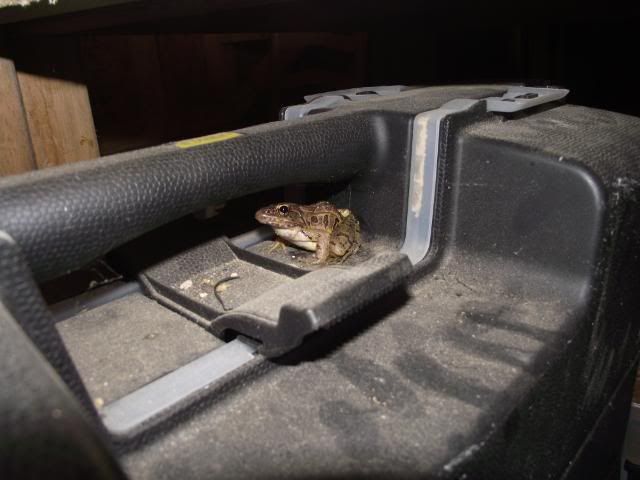 This is what I've played around with. I don't have the right tools to make this kind of thing, right now, but I had this buckle laying around and some scrap leather, so I just wanted to see what I could come up with. I cut it out and sewed a little last night (until my bobbin ran out) and I stamped it this morning. This isn't stamping leather; I just wanted to see what it would look like.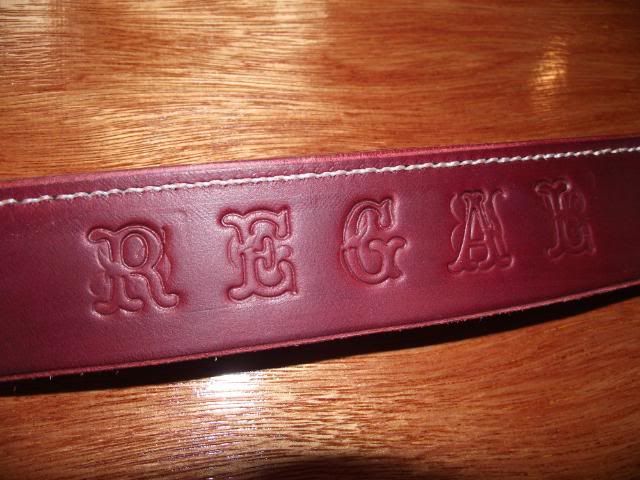 The stitching's ugly...that's what I'm trying to work on fixing. It's a pain.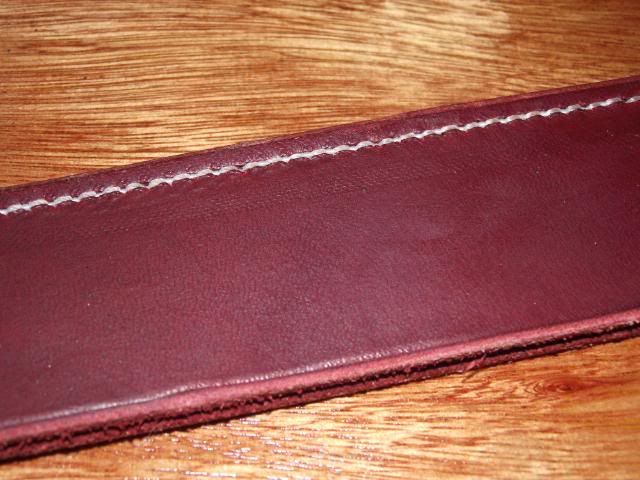 I edged and rubbed the edges with a waxed rag...it makes it incredibly smooth and a lot of the time you can't tell that it's two pieces of leather, unless you look carefully.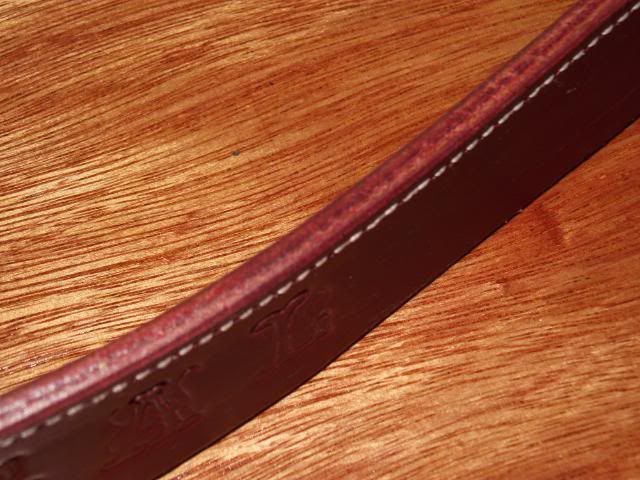 Anyway, nothing too impressive...I'm finding ways to use my scrap leather, and just wondered how this would look. I'd have to have a couple more punches to make this look decent, besides a good seam from the machine!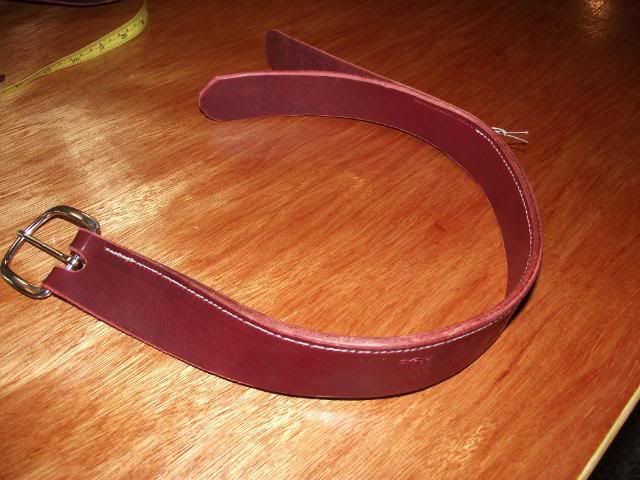 So this morning I had to wind another bobbin. Ideally, you'd have two spools of thread on the machine, one for your sewing and one that always automatically winds a bobbin. Well, I only have one spool, so I had to un-thread the machine and wind the bobbin, and then thread everything back. I just thought HTML was confusing.
I've been fiddling around with it (well, not fiddling in the literal sense of the word...) trying to get the tension right. Right now the seam is ugly...I think the bobbin thread doesn't pull tight enough, so you can see all the knots on the top of the seam. Not pretty. I studied paperwork over lunch and I think I found what I need to adjust, but we'll see. It's a lot of trial and error, as usual! I'll go back to work down there in a little while. I stayed here at the house after lunch and Rylie and I made some cookies. Recipe to follow sometime...
My shop is getting an Egyptian feel...everywhere you look there are FROGS! This is on my sewing machine!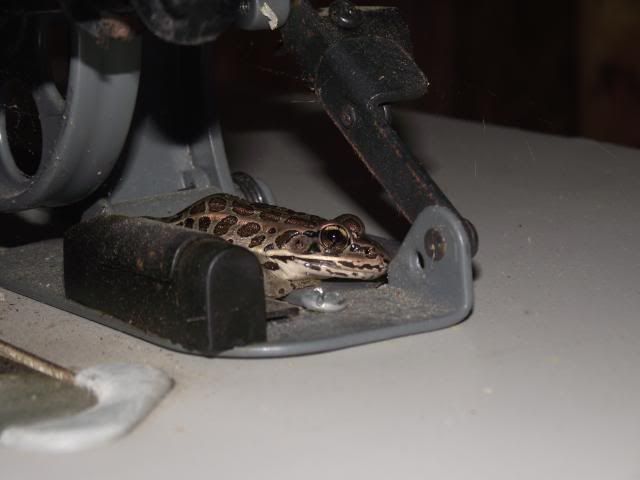 Back to the cutting...this is what I've done in the past few days. This is all cut from two of the sides, and is what I did yesterday...cut all of these to length.
Time for me to grab a cup of coffee and a cookie...and work on the recipe post. :)