Remember that omelet I was talking about making last week?
Here's the pretty one...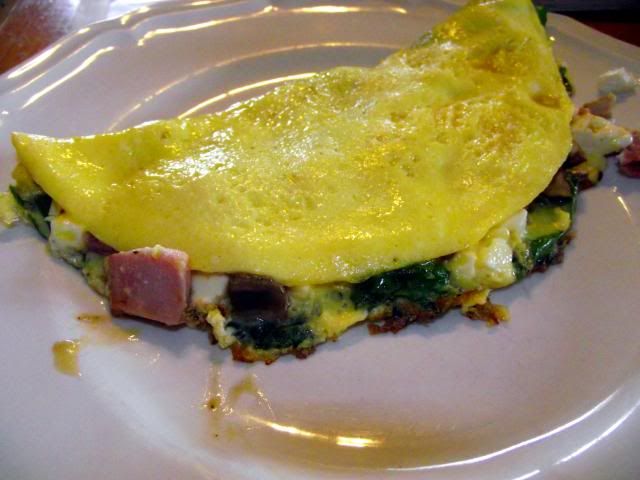 And remember how I said I cheated on the diet?
This is not a diet-friendly house, I'm telling you!
The omelet has spinach, feta, and nitrate-free ham in it. Maybe mushrooms, if I had them. I can't remember...I made one every morning last week! The yummy chocolatey thing is a Mississippi Mud Cake that Mom made. She also made Chocolate Chip Pudding cookies yesterday. Good grief! By the way, I'll have to post the Chocolate Chip Pudding cookie recipe sometime...they're killer.
Especially for a diet.