This may be my Dad's new favorite vegetable side dish. I keep telling him that he doesn't really love spinach that much...he loves cream and butter. You'll see why.
Melt butter...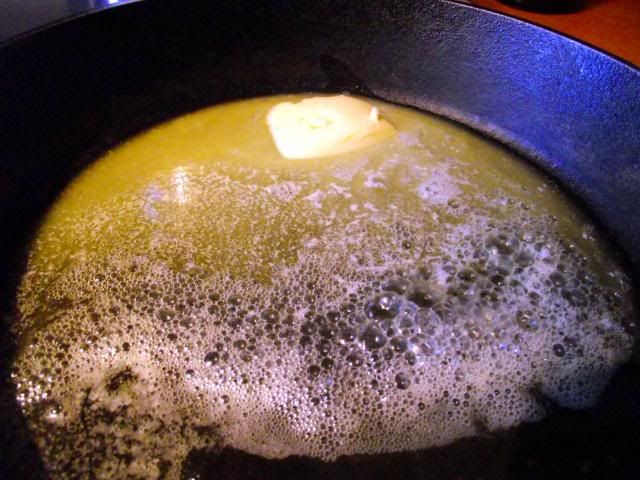 Add onion...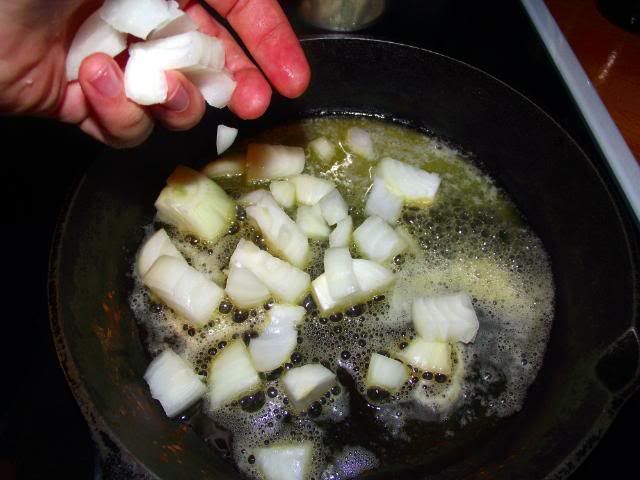 Add spinach...frozen or raw. Raw cooks down something awful, though. Like, one bag is one serving. :(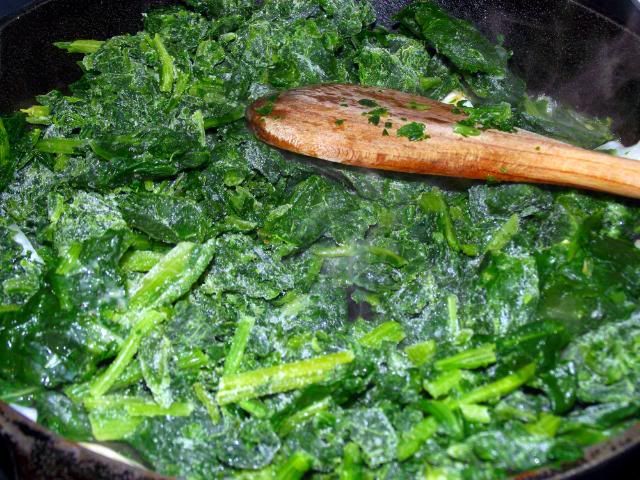 Cook til it's done...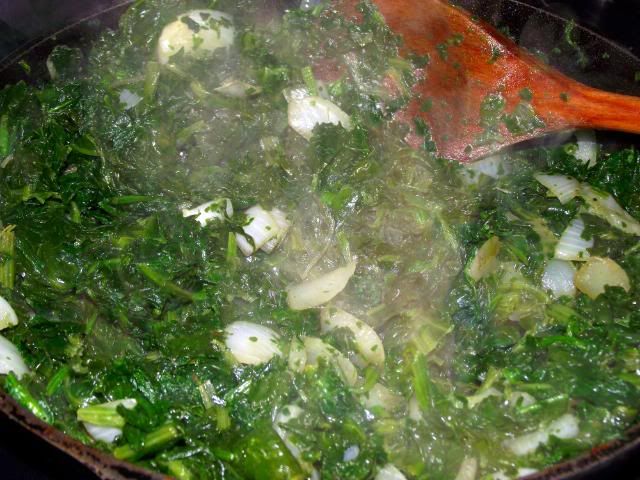 Add cream...enough to make it creamy. Brilliant.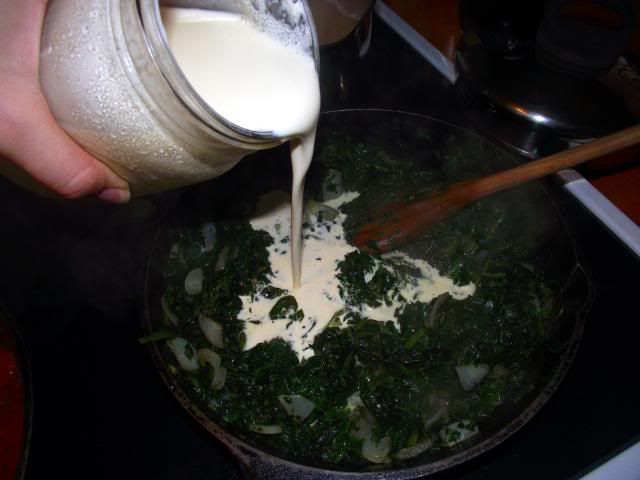 Season with salt and white pepper...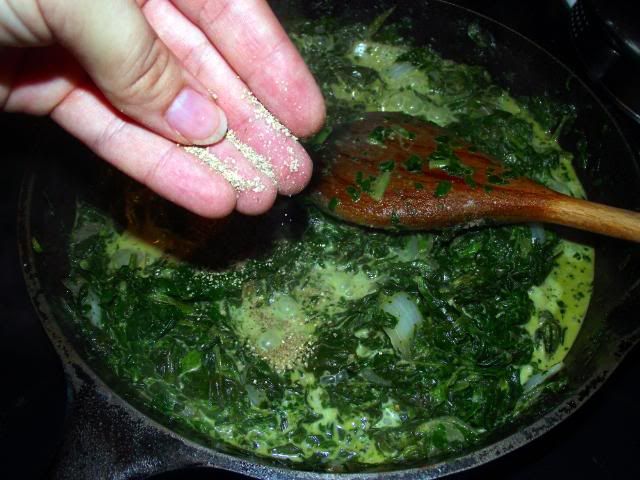 And that's it! So you see, cream and butter with a little spinach makes a delicious side dish. :)