So, this afternoon, Dad was frustrated with the computer so Mom went to
calm him down
help him. Looked something like this: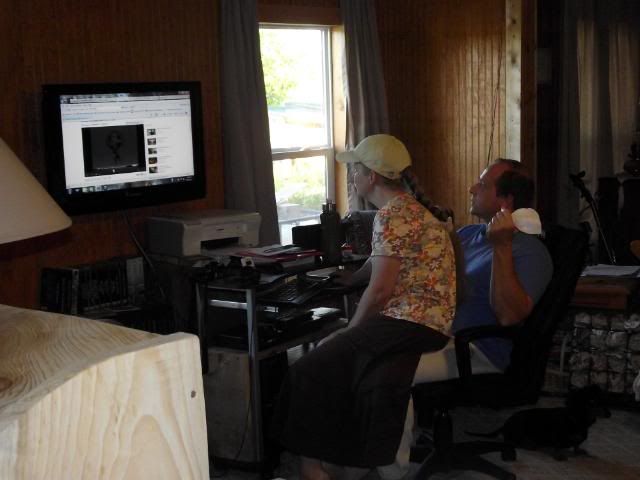 This diet Mom and I are on is based on Dr. Mercola's diet...no grains, starches, sugars...you know, all that yummy stuff. He says not to eat more than 3 servings of fruit a week, though, and we're eating more than that. It's still gotta do something! So anyway, he didn't say we couldn't eat peanut butter, so we're eating peanut butter. We're eating it on apples, on celery sticks, and, well, by itself, as shown below: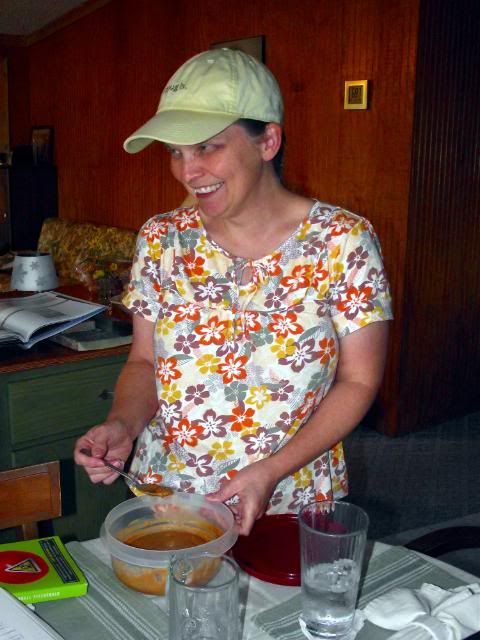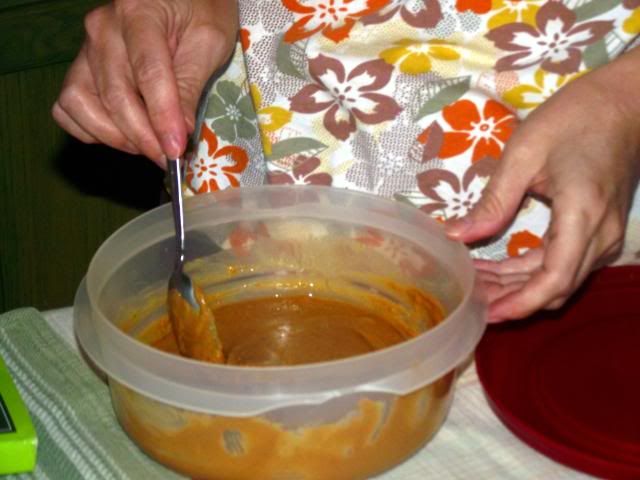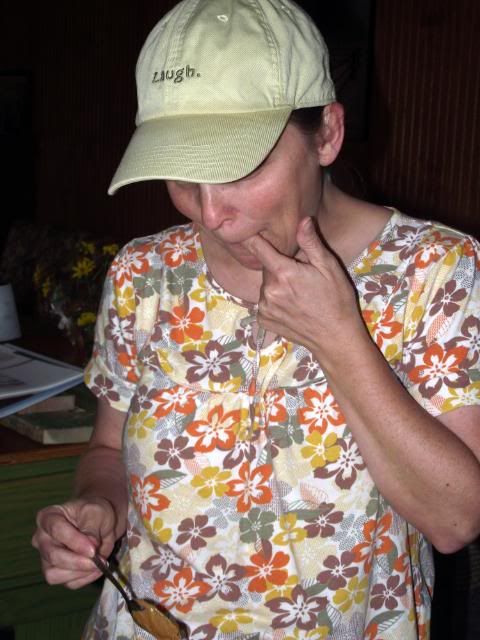 (Smucker's natural, if you're wondering)
For supper tonight, we grilled hamburgers. Yeah...we.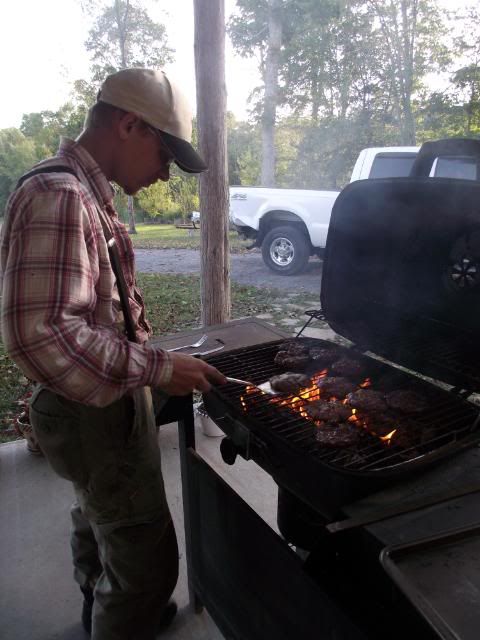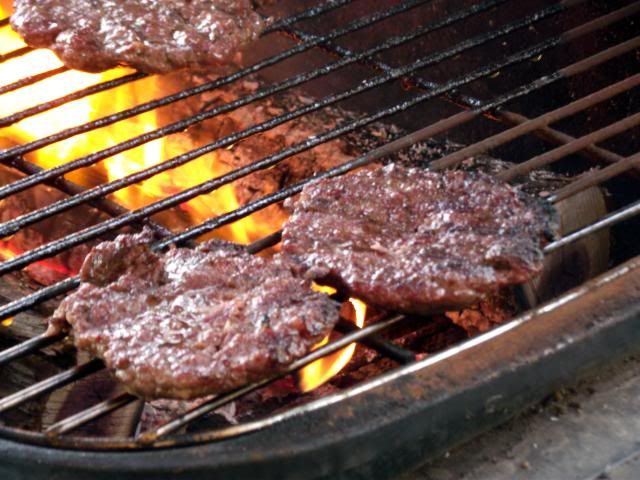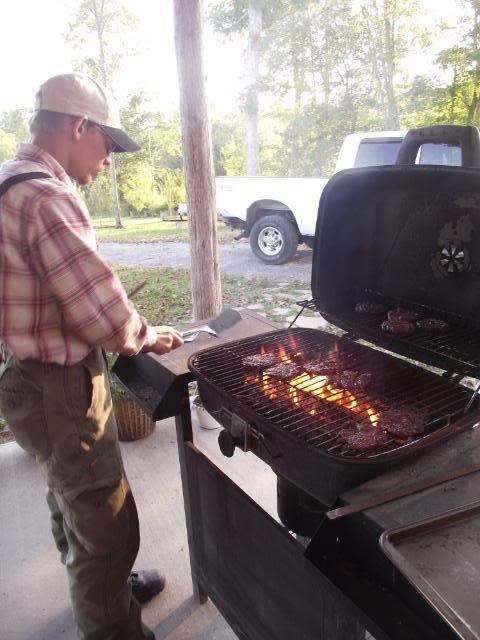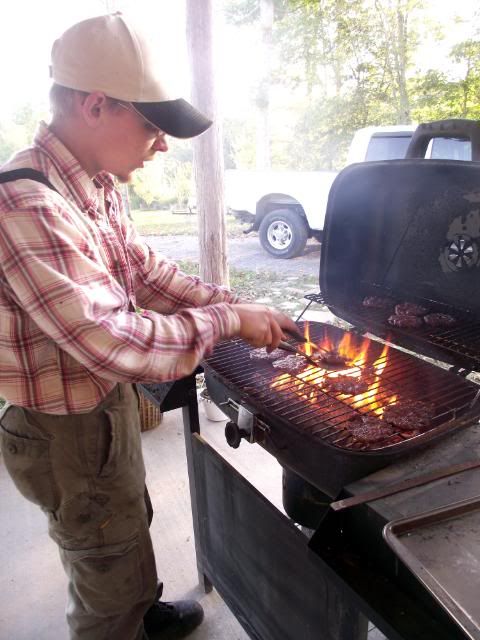 Hey, I made the patties. That was my part of the "we."
Since I was eating no hamburger bun, I fixed mine like so. Spinach and Feta:
Topped with a hamburger patty, ketchup, mustard, tomato, avocado, salt, and pepper...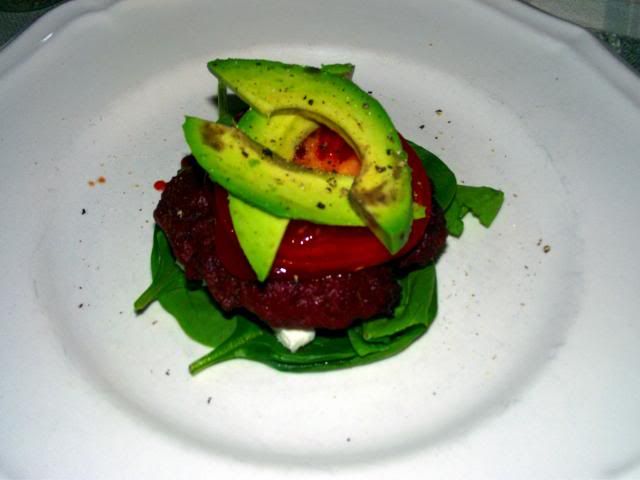 And seasoned and sauteed onions and mushrooms.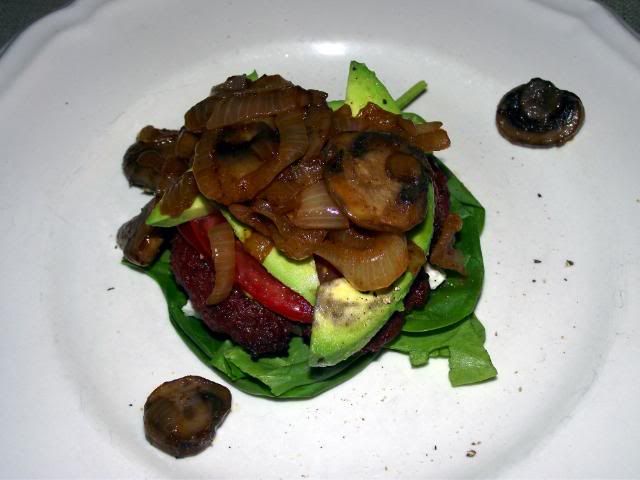 This is Mom's...we served the hamburgers with the tomato and cucumber salad, as well a normal salad for those weirdos here who don't eat tomatoes.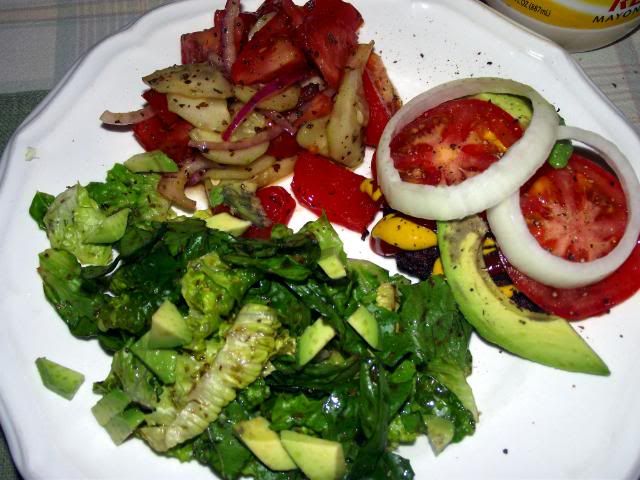 And Dave's...very messy, if you ask me.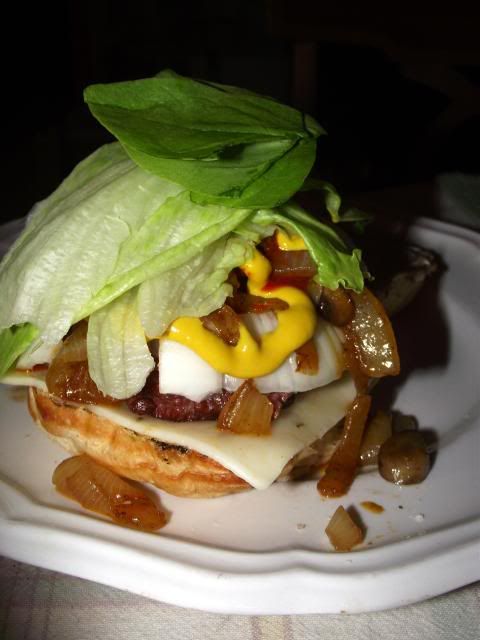 It was sooooo good! I didn't even miss the bun!
By the way, I have become obsessed with feta cheese. I'me eating it on anything and everything. Every morning this week, I've had a spinach and feta omelet. Yummy!
Monday morning, I made a horrible discovery about myself. I was a terribly omelet maker. The thing was hideous! It stuck, got too done, and turned out more like scrambled eggs with a bunch of stuff cooked in with it. It was bad.
So, Tuesday morning, I got all my stuff out...I was going to master this thing. I asked Mom how to make a pretty omelet. She told me how she did it, and I did just that. Adding the spinach, of course, because she'd never eat that. And you know what? It turned out perfect! They keep getting prettier...I'll have to post a picture of one sometime!
Oh, the trick to keeping the eggs from sticking in a stainless steel pan is to add a tiny bit of lecithin in with your butter! And don't let the pan get too hot. Those were my two main problems.
Ok, time to go! If I don't talk to y'all again before tomorrow night, we're going to the
Cumberland River Bluegrass Festival
...going to hear IIIrd Tyme Out. :) Then we'll be there all day Saturday as well...fun, fun, FUN!