Yesterday, Mom and I went yard saling. We hadn't been in a while, and we had a couple things in particular that we were looking for. Well, we didn't find the things we needed, but we did find other stuff we needed. I take that back..I did find one thing I was looking for...forgot about that!
I found a mirror! I wanted a mirror to go on the wall above my dresser, and I didn't have one. Especially when everyone is getting ready to go somewhere (church on Sunday morning) our two bathrooms seem like they're always tied up. Someone's either fixing their hair, brushing their teeth, or, well...using the bathroom for it's intended purpose. :) So it's always hard to get in the bathroom for any extended period of time (think drying and curling hair!) With that in mind, I thought that hanging a mirror in my room would be handy. Yesterday I found one that is just the right size, and goes perfectly with everything else in my room...doesn't really match anything! It was $2!
At another yard sale, this lady thought she was running an antique shop. Antique shops are fine and lovely and I love looking around in them...but this wasn't an antique shop! Basically, everything was way overpriced to be a yard sale! Funny thing is, several of the things that were for sale were just like things Mom has from when she was little, or things that were relative's that were given to her. We spent more there at that yard sale than any yard sale we'd ever been to! I think our total was $14. Mom bought a green glass container for holding sugar out by the coffee pot. Right now we have a set of containers that matched a kitchen we had years and years ago, and we only use one of the containers, so we needed something else. It's very pretty and matches our green cabinets very well. It was $4.
Then, I found a cast iron skillet. I'm seriously going to start a collection of these! It was marked at $10 but I got it for $8. I looked up how to clean it up and have already started working on it. Here are before pictures...I'll add after pictures after it's done!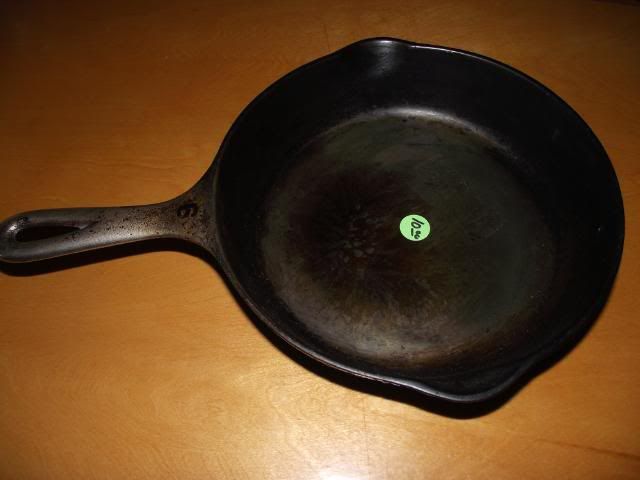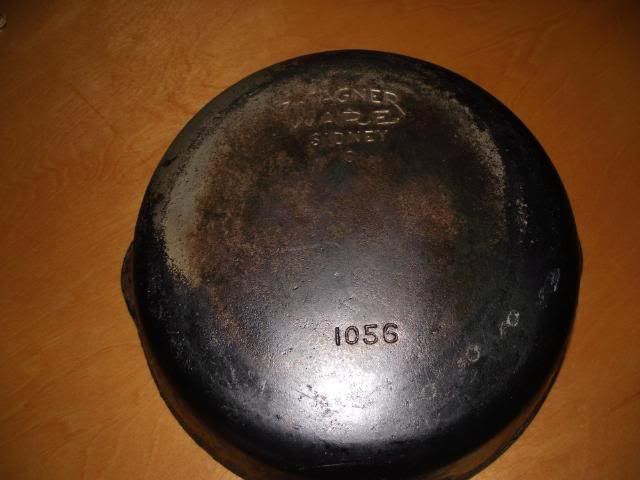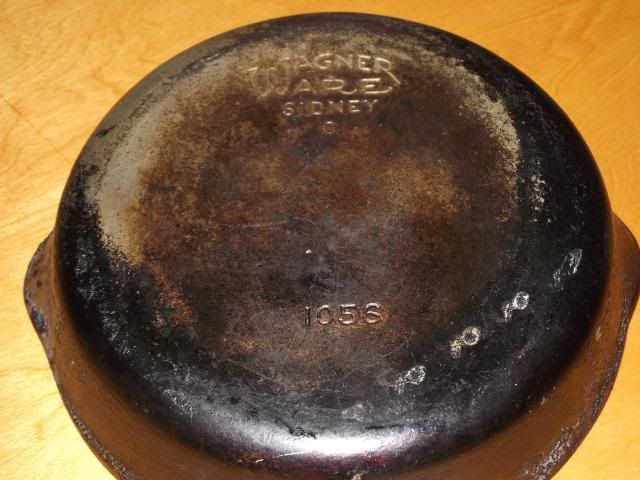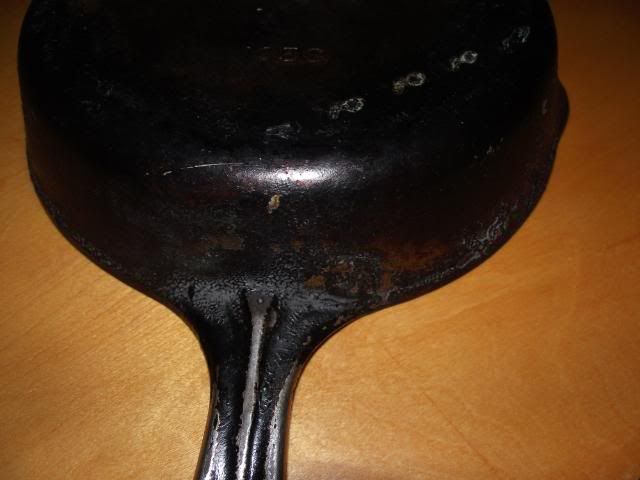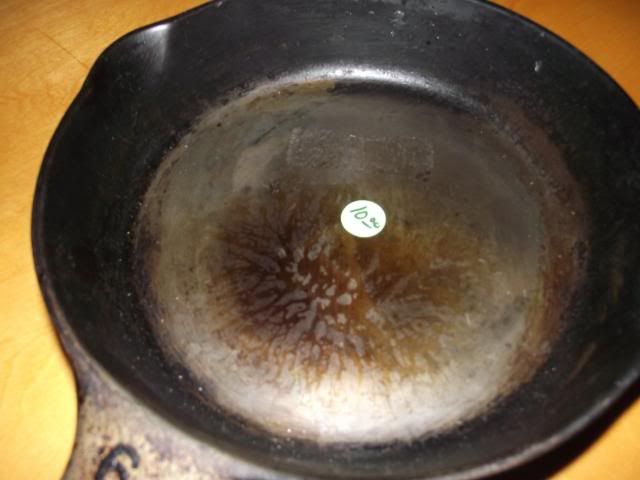 So you see, it does need a little work, but I think it'll be a wonderful little skillet when it's done! I looked up the info on the back and it looks like it was made between 1935 and 1959.
At another yard sale I saw this frame and fell in love with it. I told Mom she needed it, but she didn't really agree...she wants pewter pictures frames. So it looks like this will be stored until I get to use it.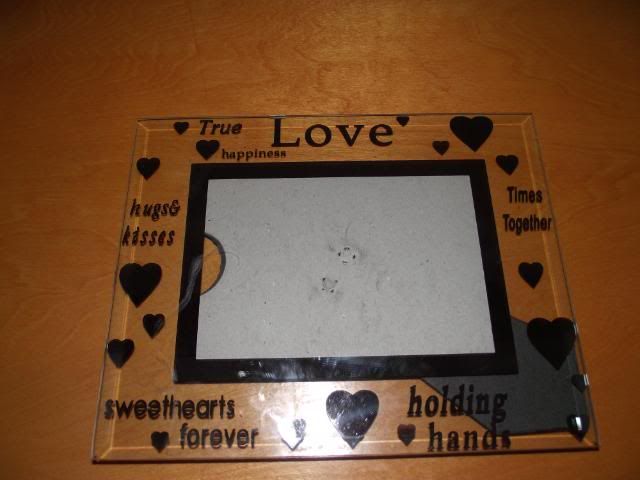 After yard saling we went to the thrift store, where I did NOT find a quilt. I just found a piece of silverware that I like the handle on...Dave's going to make me a ring out of the handle. It was $0.50. Then we went to Walmart and got a few food things and came home and I cooked pork fajitas for supper.
And that was our Saturday!