Who knew breaking down bowing in a way that makes sense to a 10-year-old is sooo dang HARD??? It's killing me!
I'm trying to teach Philip how to play the fiddle. He's doing really good...he can hear the notes really well, and knows what they're suppoed to sound like. Sometimes when I can't get my fiddle out and he has a question about a part of a song, and I hum it for him. Most of the time he finds the notes without me showing him, just by listening to me hum (or "da-dum-ing it!)
Right now we're working on Tallahassee, and for those of you who know the song, we're trying to learn the bowing sequence on the A note, the last note of the A part.
So, so far we know Come Thou Fount (he and I twin that one,) and we're working on Soldier's Joy and Tallahassee. He knows all the notes and can play Soldier's Joy...now we're fine-tuning it so it's not choppy. A few days ago, he came to me playing part of a song we used to sing at our church in GA, Cheer Up Ye Saints of God. I didn't even know he was playing that, and he picked it out on his own.
In other news, I've been buried beneath a mountain of fabric, interfacing and tangled threads, which is why I haven't been blogging quite as much. All of my notepad holders sold, so I'm making a bunch more of those. Last Friday, I was headed toWalmart to pick up some fabric to match other fabric I had here at the house, and I stopped in at a yard sale. Turns out, the lady was a quilter and had a ton of fabric for sale. I bought $8 worth...which was quite a bit, and several things I got matched stuff I needed it to match! I was so excited! Since she quilted, a lot of it is small pieces and already matched in bundles, which is perfect for what I'm doing. Like I said, I was pretty happy about finding all of it! So far this week, I've made 7.5 notepad holders. One isn't finished. :) Seeing that that's just Monday and Tuesday, and I haven't been working on it too much, that's pretty good. I won't get rich off of this anytime soon, but it's something!
I also finished cleaning up and seasoning my new skillet. Before: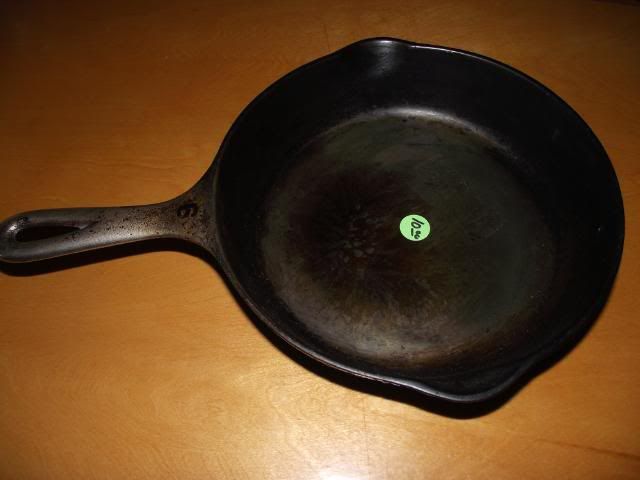 And after: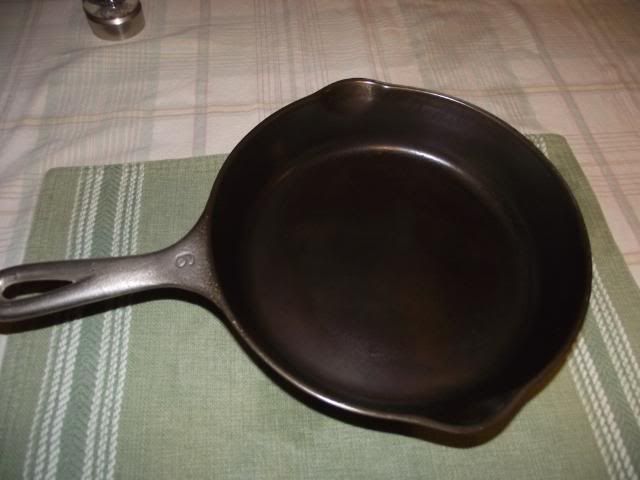 I'm pretty happy with it...if it weren't for that silvery paint...
Oh...and see if you can make sense of this picture...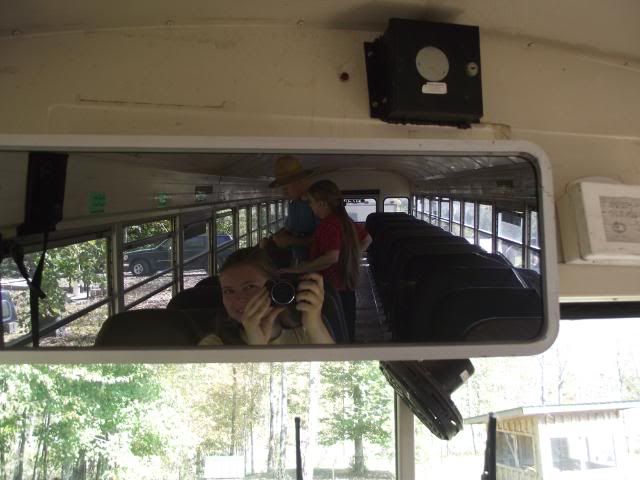 :)
Talk to y'all later!