I didn't care much for the denim shirt that I cut down to put over my new red dress so I went back to the drawing board. I found a pattern for a knit shrug and I liked the way it looked so I made one. Well, it was pretty...but it'll make a good table runner. Just didn't work too well for a shrug! Then I found a pattern for a crocheted bolero and tackled that next. I'll tell you straight...I just don't like crocheting garments and that's all there is to it! It's fine to make doilies or something like that, but I'm just not a big fan of crocheting anyway, and this really tried my patience!
I do like the way it turned out, and I think it looks much better over the dress than the denim alternative. And certainly much better than a table runner. :)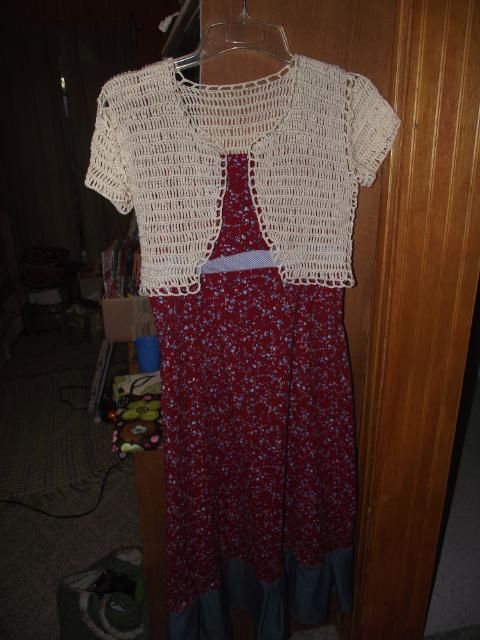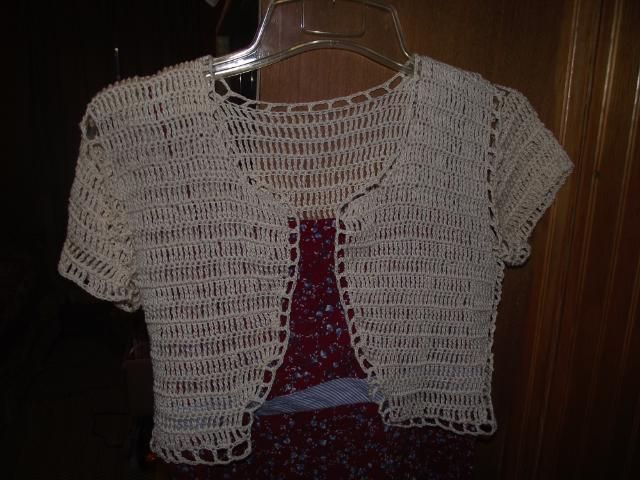 Crocheting's just not my thing...give me knitting needles any day!!!