You know, this blog was supposed to be about stuff I was making! I might just have to rename it...maybe "Crazy K's Infatuation" or something. ;)
Anywho, I still sew a lot, and one day I'll take pictures of all my notepad holders just to prove it, but the last couple days I've been doing other stuff...not business kind of stuff. A couple months ago, I discovered scrapbook paper. I've never done any scrapbooking, and I don't even remember why I got excited about the paper, but I did. I read about how you could cover clipboards with the paper, so I got the stuff to try it, and I did. Here's what happened.
I love this one...
I like making the clipboards, but I kinda ran out of things to do with them right now so I had to quit making them. Maybe I'll make some more of them and put a for sale page up with Paypal buttons? Yes, no, maybe?
I eat a lot of these. Like, I love them. Almost as much as I love something...or 'one else.
Seems like a waste to throw all those containers away, and I did have some of that pretty paper...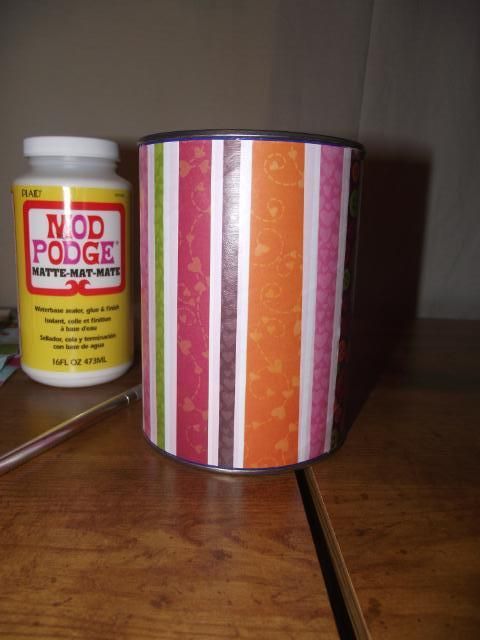 Only thing was, my paper was a little too short...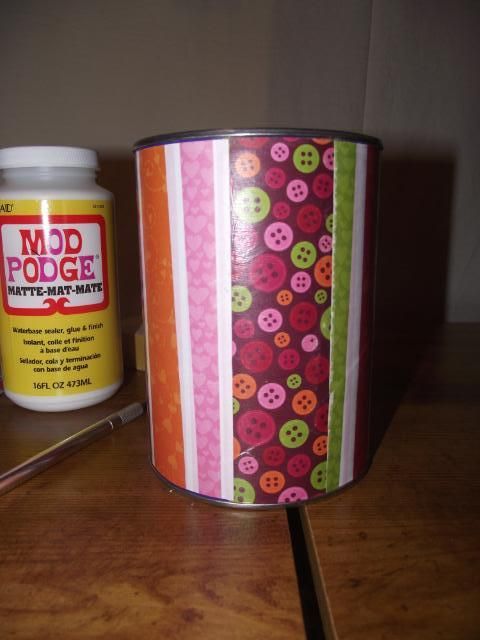 I like this better than the jar!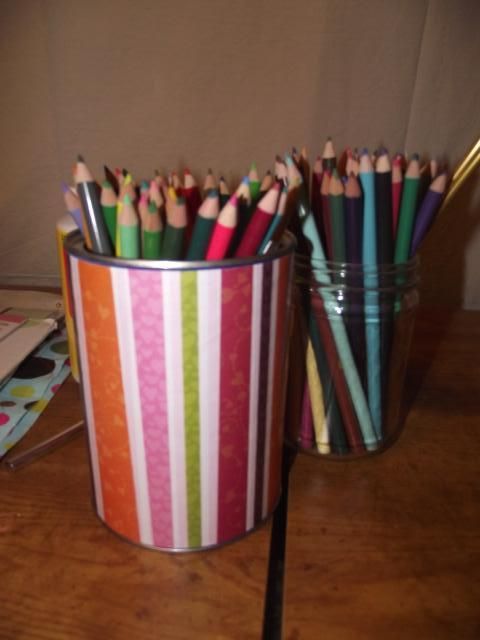 Nothing in my room is safe from scrapbook paper right now. I might just cover everything in it.
A couple months ago, I found this dress that I loved at the thrift store. Only problem was, it didn't quit fit my style. See?
(Please disregard the mess. My tiny little "room" also serves as my sewing/craft room and I am seriously running out of space!)
I added a few inches of denim to the bottom, pleating it a few times for a little extra fullness. I cut down a very old, stained (dye from the tack shop does NOT wash out!) denim shirt, adding a little lace, but I don't care much for it on. I'm trying to figure out something else to do up top. I'm knitting a shrug thing right now that might work better.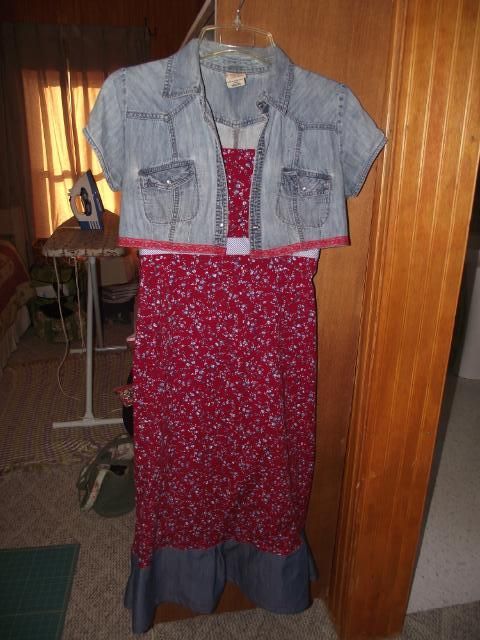 Looks better on the hanger than on me, unfortunately!
Last night at Jacob's, his mom gave me 15 skirts that she and/or a cousin of theirs' no longer wanted. Wow. I do LOVE hand-me-downs! I loved 10 of the 15, and they fit. Wow! So this morning I cleaned out my closet and got up a stack of stuff to take to Goodwill.
Hm...what else. Oh, what do y'all think about this cute lil' house? :)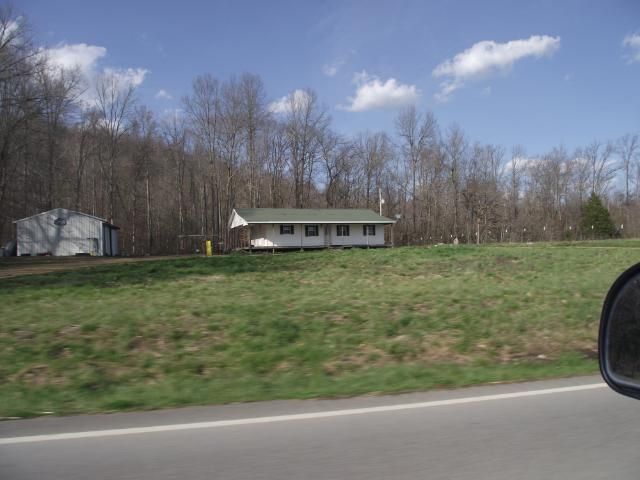 Sorry for the bad picture, but I was driving, obviously. The folks still aren't moved all the way out (hence the swing-set in the yard! No, it's not ours. ;) ) so I haven't been able to stop and really see it. Grrr!!! I think they have one more week before they have to be all the way out.
I think that catches y'all up pretty well! Talk to you later!