I made shrimp for supper tonight (it is Tuesday and thus a courting day. Well, every day is a courting day, but Tuesdays are one of our in person courting days. ;) ) and had planned on making this asparagus along with it, but brilliant me...a lot of my favorite recipes are on my old blog, NOT easy to get to. You have to just go through the whole blog page by page trying to find what you're looking for. Anyway, I did that this afternoon, so here's the repost! As soon as I found the old post I copied it and pasted here on this blog, for my reference, if nothing else! Maybe y'all will find it helpful as well!
Originally posted May, 15, 2010. Wow...it's been a while since we'd had asparagus, apparently!!!
We like asparagus as a side dish, but don't get it very often. When we do have it, I like to steam it and serve it with this hollandaise sauce. It was on sale this week, so I bought a bunch…or 3, actually. Here's the recipe I use…
I cut the ends off the asparagus and get it on to steam. I've found it easier to leave them together to cut them up.
My computer is with me in the kitchen most of the time, and it's a handy place to keep sticky notes with recipes!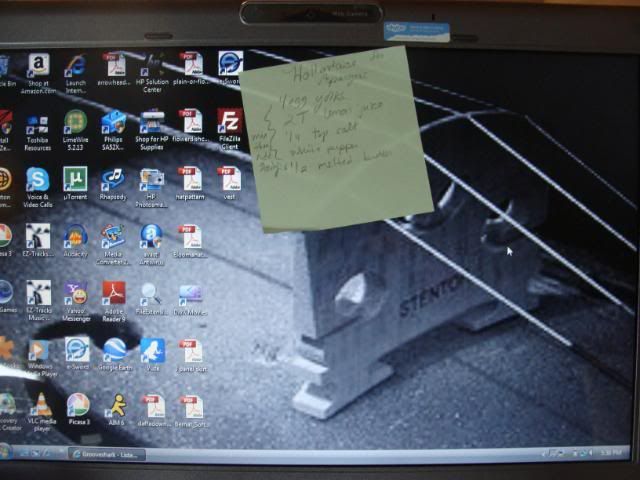 And I put on half a cup of butter to melt for the sauce…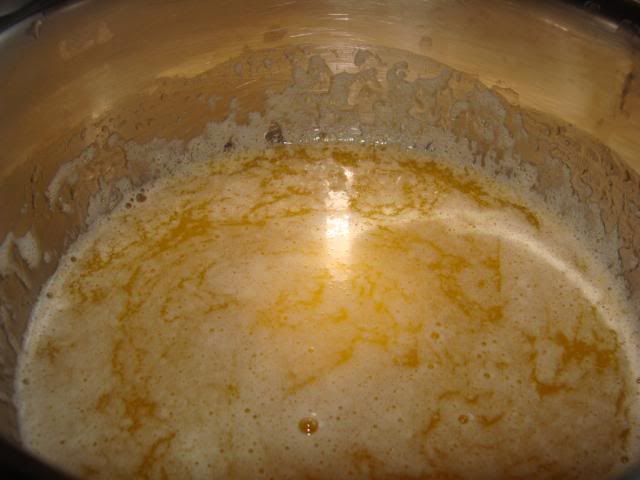 4 egg yolks into the blender… (note: I wouldn't use eggs from the store for this, since they are served raw in the sauce.)
And the juice of 1 lemon into the blender as well…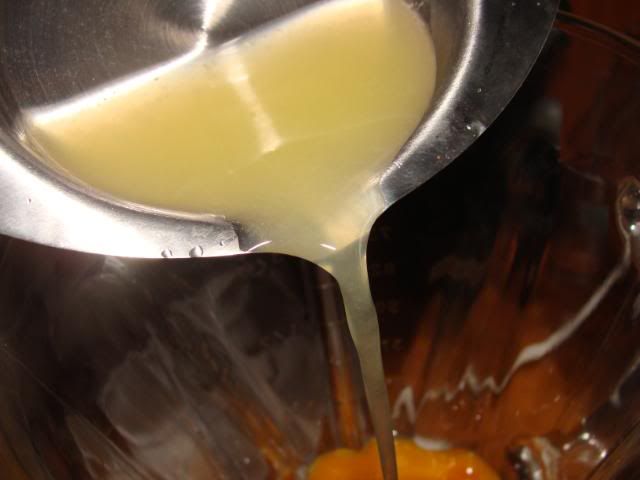 1/4 teaspoon of salt, as well as a pinch of white pepper…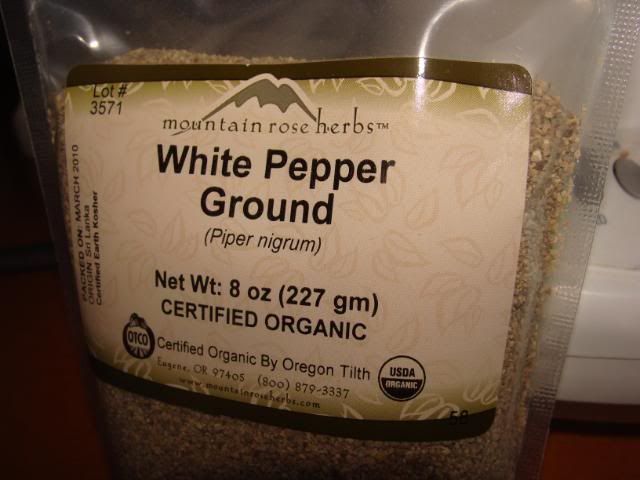 When all of that is in the blender, you're going to blend it for about 25 seconds or so…
Add the melted and cooled butter very slowly while the blender is running. Make sure the butter is cooled, unless you want scrambled eggs with your asparagus. Which you don't.
Let the blender continue to run for another minute, until it looks smooth and shiny…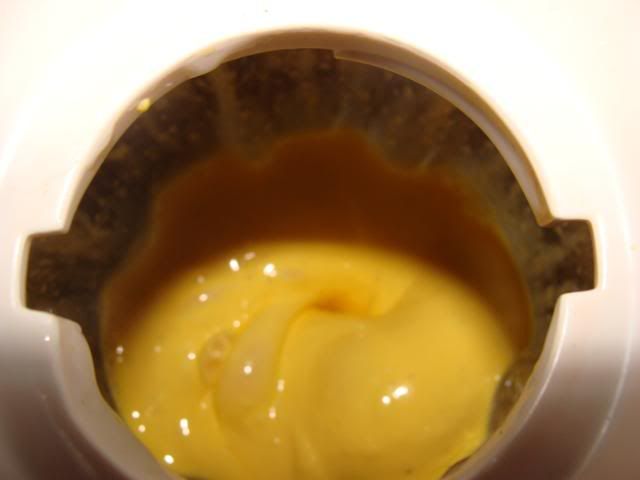 I put the steamed asparagus into a serving bowl and then poured the sauce over. If you scroll through these next 3 pictures fast enough, it may actually look like a movie…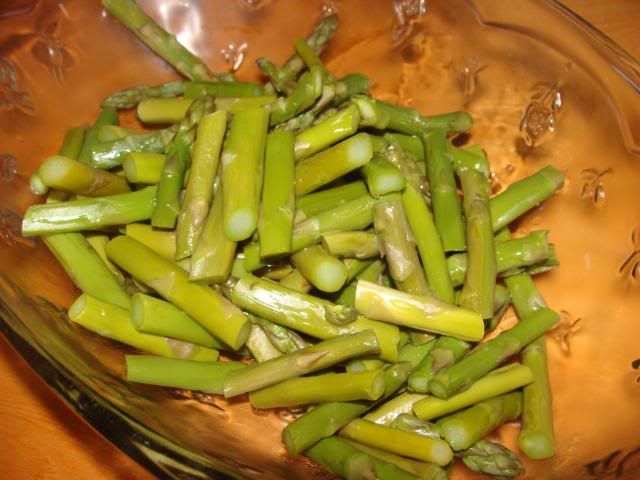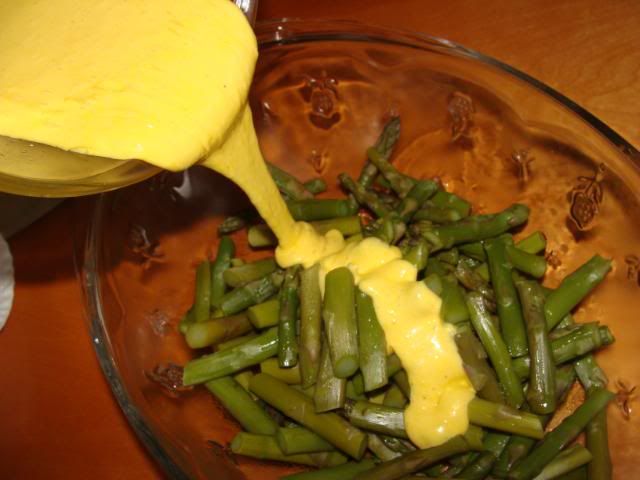 And our finished meal…we had leftover chicken alfredo, with french bread and asparagus. Pretty good for leftovers, I think!