Well, hi y'all!
I don't have all the pictures back from the wedding yet, but I have a few that I thought I'd share for now. Everything went well, and we're married, which was the point. :) Married life is great, by the way.
We honeymooned in Pigeon Forge/Gatlinburg and had a wonderful time.We had to wait a couple of days to go to Gatlinburg because of the crowd..it was Sunday and the day before Labor Day so it was crazy. We attempted to drive to Gatlinburg that Sunday, but it took us over an hour to go the five miles. :( We waited and went Tuesday and it was much better. We also rode the tram and went ice skating for a little while...Jacob was great at it and I wasn't. Oh, well. We rode the sky lift, went to the Ripley's moving theater, and just walked around Gatlinburg. We went to the Titanic exhibit on day, too. On the way back we walked through Smoky Mountain Knifeworks and some really handsome hunk bought me a couple kitchen knives. Oh, wait...that was my husband. ;)
We rented a cabin in Pigeon Forge and it was so very nice...we LOVED it! We just had a great and amazing time!
Here are a few pics from our honeymoon...I got stuck with this guy
the whole time
. Can you believe my luck??? I can't!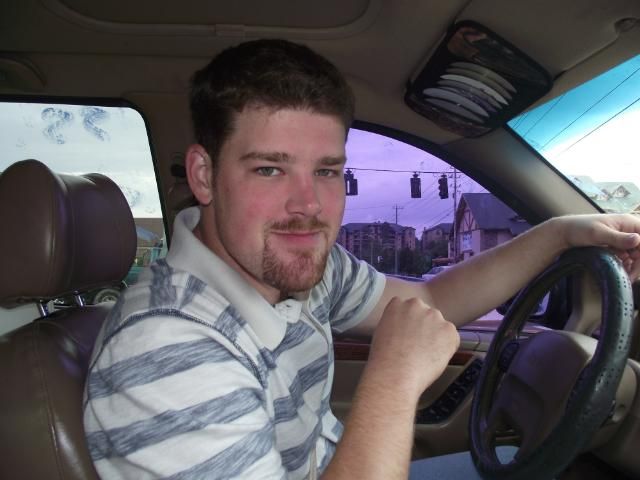 Holding on to the rail on the tram...and each other...
Us on the tram...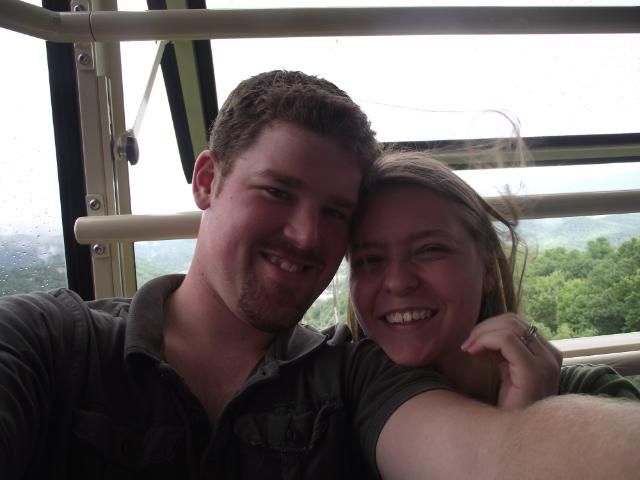 Us on the sky lift... (it's really hard taking pictures of yourself!!!)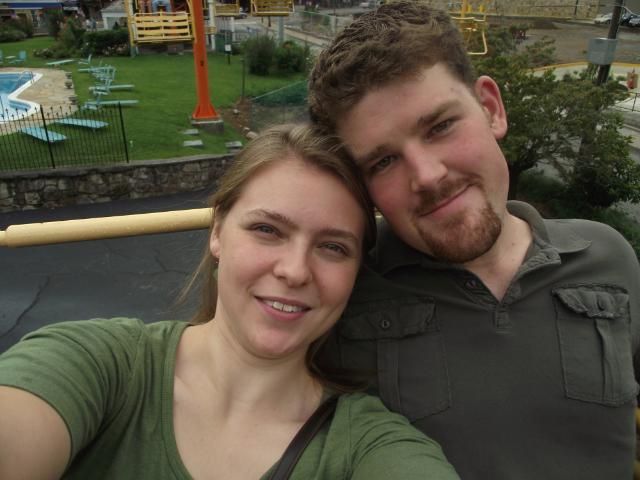 Us in our cabin...it was just before we left and I had just gotten a shower, so my hair's wet!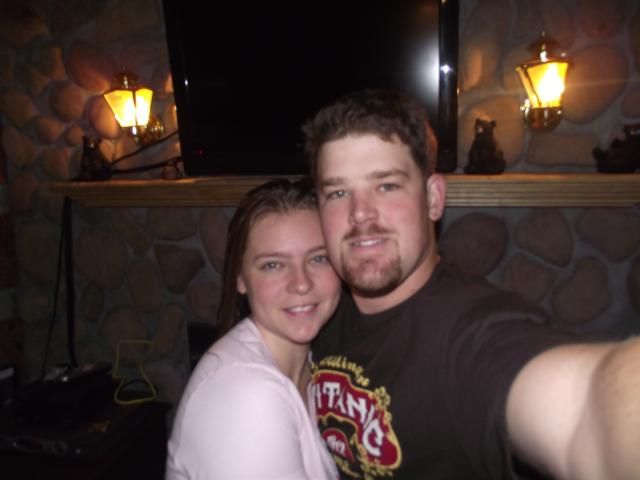 Now here are a few pictures from our big day! I decorated the church just a little, with some ribbon and thrift store tulle...I got quite the deal there!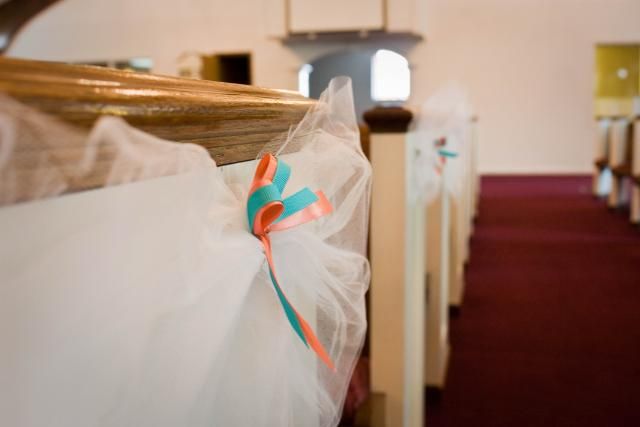 I set the cake up...it turned out ok.
Then people were waiting...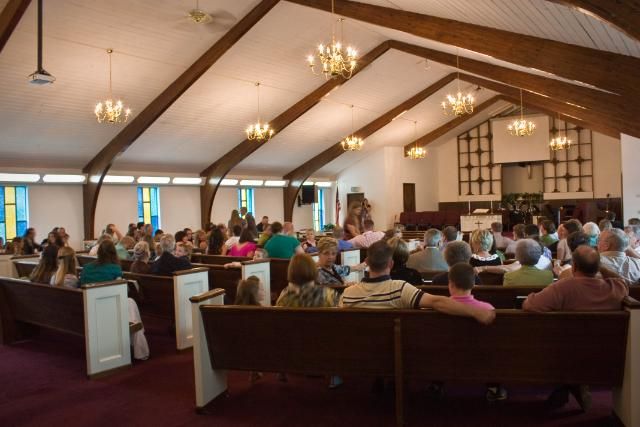 And I was peeking...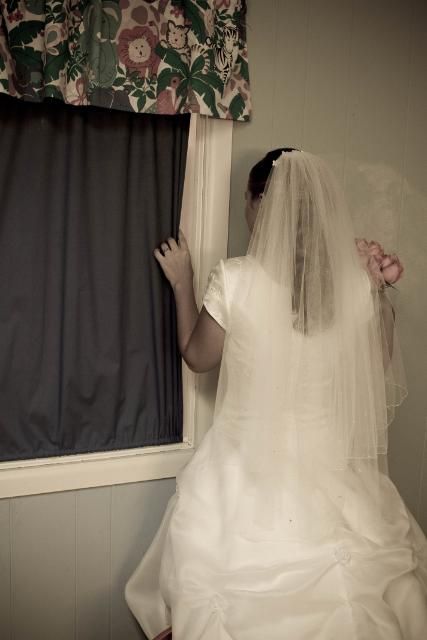 Then we got married!!!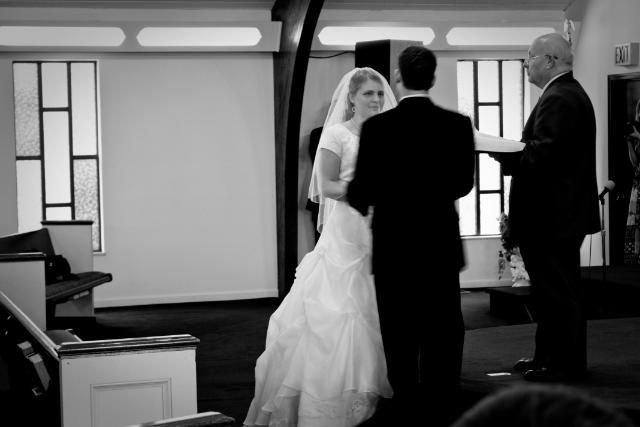 Then we took pictures...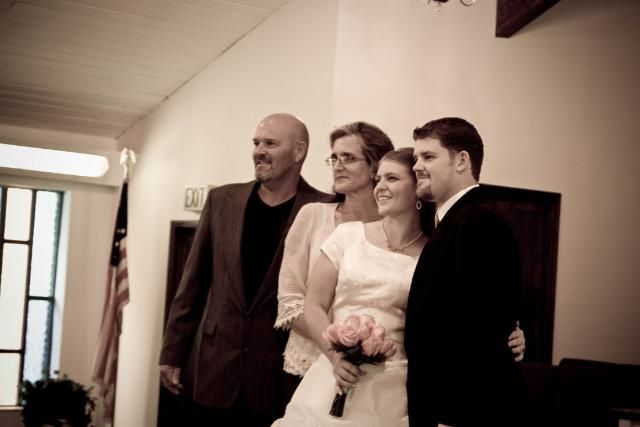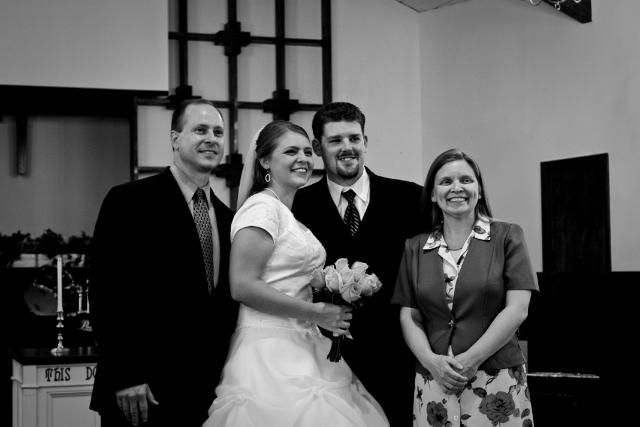 I really like this one...sort of candid and adoring...
We opened tons of gifts...
And we left!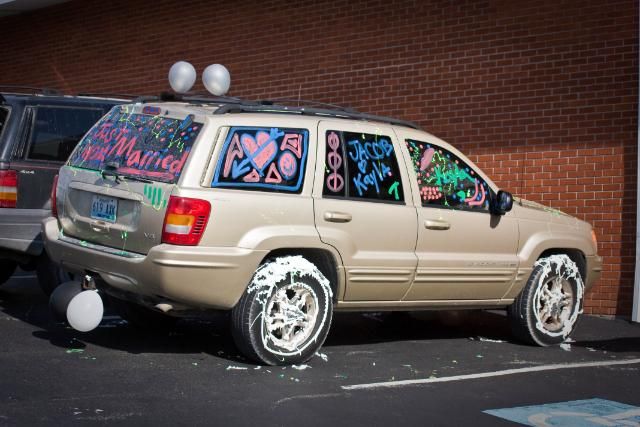 I skipped a LOT here, but there's just a brief overview of everything. I'll have a lot more pictures later and I'll post some of those as well, but there's just a sneak peak of it all! I think we make a cute couple, but that's just me. :)
Oh, if anyone wants my new address, just leave a comment with your email address or something and I'll get it to you. Don't panic if your comment isn't approved right away...I'm only here once or twice a week or so. I'll get to it eventually....I just have more important things to do right now. ;)
See y'all!
~Kayla Ellis :)